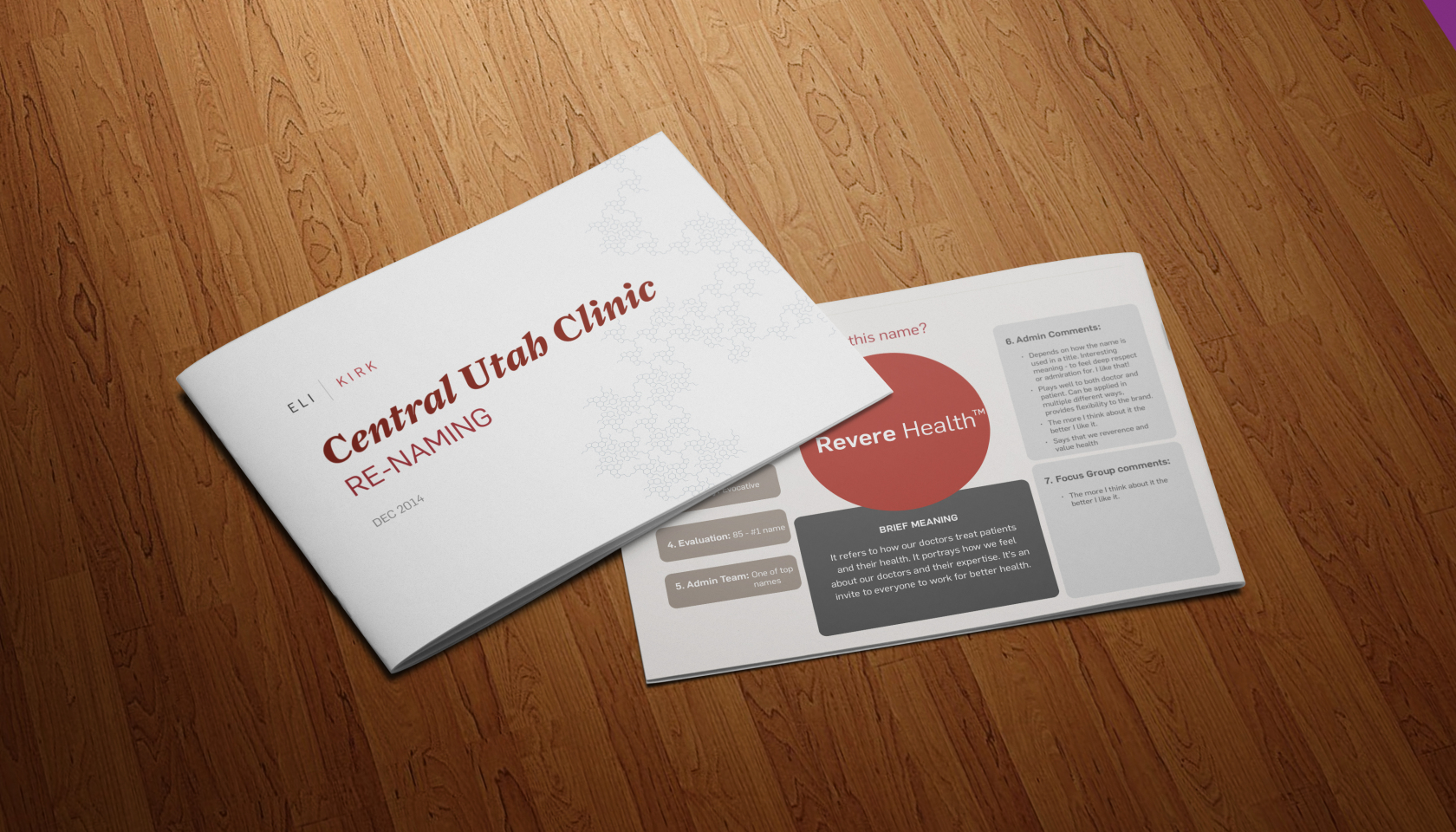 How Central Utah Clinic became Revere Health
Brand Strategy
I went through a brand strategy process to align their values with patients' needs. As a part of the research, I involved patients and staff from all across the organization. I conducted multiple focus groups and surveyed over 500 patients. I defined communication as the core essence of the brand and built from there.
Naming
Through an extensive naming process, my team and I generated over 300 potential names before deciding on the one. We examined the names based on the following criteria:
Appearance
Distinction
Depth
Energy
Humanity
Positioning
Sound
Intrigue
Trademark
URL
Brand Noise
When we came up Revere Health we knew we had struck gold. It was evocative and positioned them well in the market. It communicated everything that we wanted to say in a name and did so in a simple and powerful way.
An inspiring brand
Tagline
Let's live better.
Mission statement
Our name is our mission and promise,
your health above all else.
Positioning statement
Revere Health is the community of healthcare professionals that provides the best doctor patient communication. We listen to and work with you to help you fully understand your options. We collaborate with other experts to provide the highest quality of comprehensive care.
We are your caring partners.
Revere Health Explainer Video
Utah AMA Best Rebrand of 2015